Early Retirement Legislation
The Government Relations Committee recommended a number of bills be filed in the 2021-22 legislative session, including legislation that would establish an enhanced retirement opportunity for members of the Massachusetts Teachers Retirement System. These recommendations are the result of a process that included extensive input from MTA members. The documents and links included below help explain the legislation and encourage MTA members to advocate for its approval.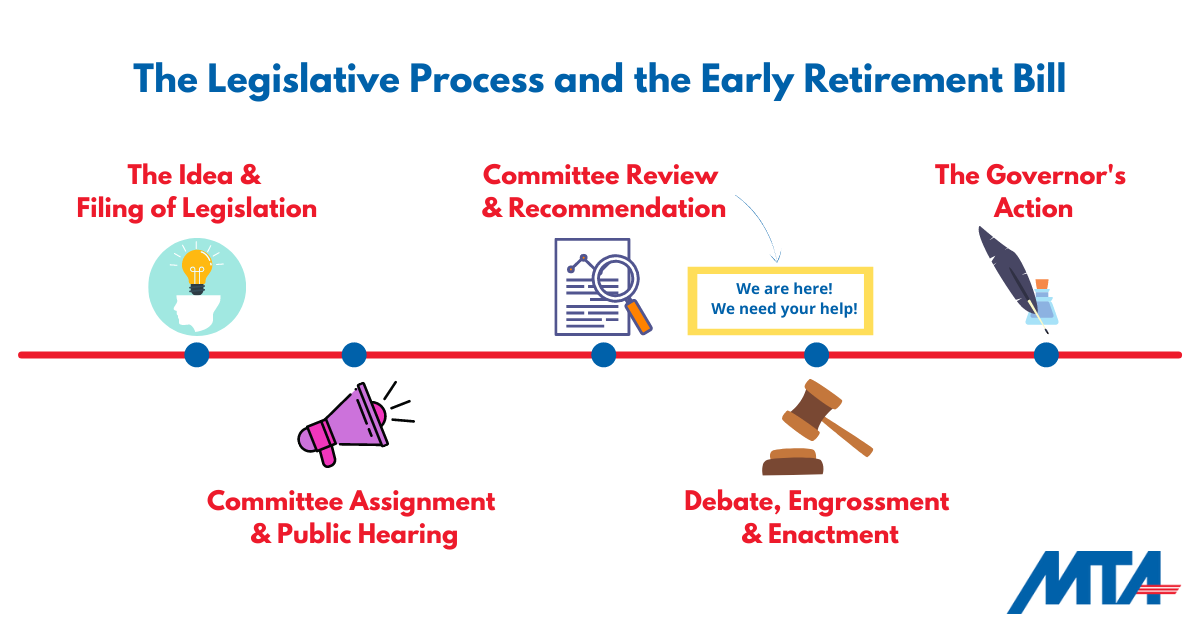 download the process in detail
An Act to provide a retirement enhancement opportunity for certain members of the Massachusetts Teachers' Retirement System
Lead Sponsors: Senator John Velis (D-Westfield) | Representative Carol Doherty (D-Taunton)
Provides eligible MTRS members with an option to purchase up to 5 years of service or up to 5 years of age, or a combination of the two not to exceed a total of 10 years.
This opportunity would be open to MTRS members who agree to purchase their time and retire during the enrollment period.
Mandatory backfill language would be included to avoid teacher shortages.
Webinar on ERI Bill