MTA Union News: Collective Pride in Our Historic Victory
---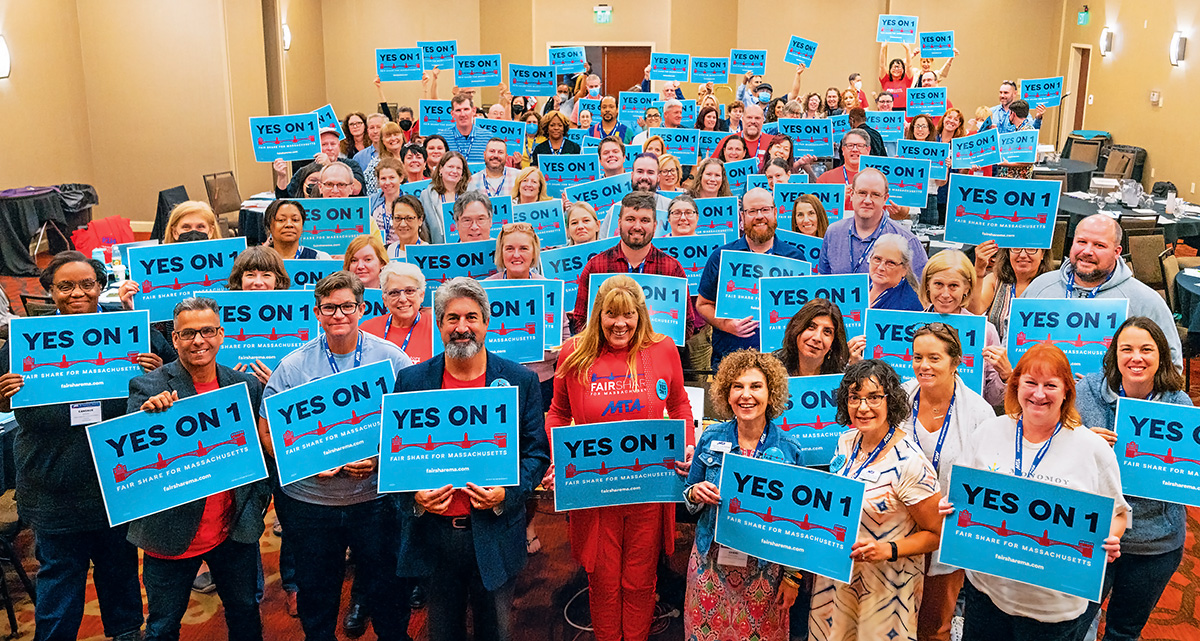 Greetings,
It is a week since we won passage of the Fair Share Amendment, and we hope you all still have smiles on your faces and feel great pride that each of you – and our collective power – were crucial in winning this historic victory.
Now we turn to making sure that the Legislature and our new governor, Maura Healey, invest the money where educators know it is needed most. More on that in the coming weeks!
Tomorrow is National Education Support Professionals Day. We are so proud that so many locals have made it a top priority to demand living wages and better working conditions for our ESP members. Just last night we were both in Melrose – supporting the Melrose Education Association in its fight for, among other things, a significant increase in pay for ESP members.
Dozens and dozens of locals have made this a priority, and that is a credit to the powerful advocacy of our ESP leaders.
Let's keep the momentum going.
MTA Events and Solidarity Actions
The MTA will host a legislative and press briefing about our legislative agenda for public higher education at 11 a.m. on Thursday, Dec. 1, in Room 428 of the State House. Please RSVP. There will also be a Zoom briefing for MTA members on Tuesday, Nov. 29, at 5:30 p.m. More info will be coming soon.
National Education Support Professionals Day, as noted above, is Wednesday, Nov. 16. It is marked as part of American Education Week. Please visit the MTA website and the NEA website to learn more. And we are sending out a message to all of our ESP members tomorrow to honor the work of our ESSENTIAL Support Professionals.
Political Education
Last week we elected legislators and statewide candidates, including a new governor. Now we hold them accountable to do what is right for our public schools and colleges – and for the common good in this state. The Economic Policy Institute reminds us of key changes we need to achieve to help workers. Some of them can only happen at the federal level, but others can be echoed in state policy:
Pass the PRO Act for worker rights to organize.
Target corporate greed, and focus funds on supporting working people.
Invest in good jobs in building our infrastructure.
Fight for racially fair employment and wage equality.
In solidarity,
Max and Deb