Teaching about the climate crisis
---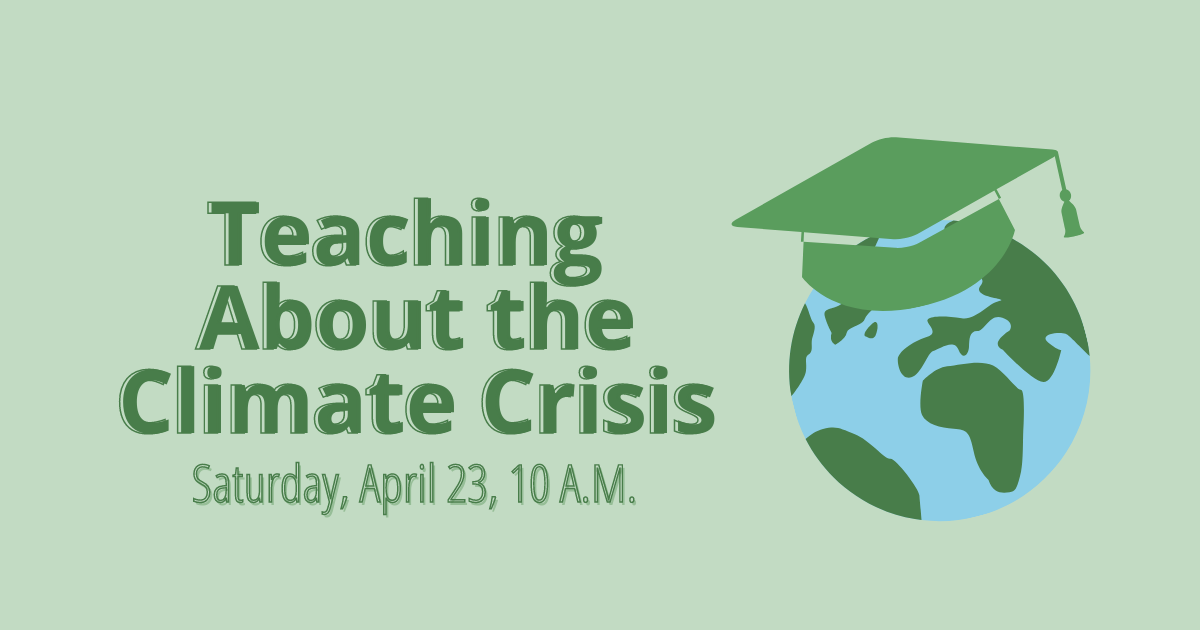 Teaching About the Climate Crisis
What Educators Should Know From Students' Perspective
10 a.m., Saturday, April 23
Register for this Virtual Workshop
In honor of Earth Day 2022, student group Spring Forward has organized an April 23 online forum aimed at helping educators develop curricula that addresses all facets of climate change.
The event will be online for preK-12 educators in hopes of raising awareness in our schools and in our communities of the full impact of the climate change crisis.
Student leaders will work with educators on effective ways to address climate issues and offer training on techniques to educate their own students on the crisis.
Spring Forward student leader Simone Colburn, who attends Cambridge Rindge and Latin high school, said, "Although schools are starting to see the need for more climate education, they are often focused on the effects on nature rather than systemic changes taking place across society. We're really passionate about teaching about climate justice and believe in the power of educators to make a difference."
Students from across Massachusetts belong to Spring Forward.
Earth Day Boston and the Massachusetts Teachers Association are co-sponsors of the April 23 event.
MTA President Merrie Najimy said, "Educators are always proud when our young people stand up for justice. Climate action has empowered youth to become leaders. The MTA applauds Spring Forward and organizations like it for stepping in to lead when adults with the power to make change instead opt to protect the status quo. I hope this student-led training serves as an inspiration for educators to integrate climate change and climate action in their work. Educators have the power, through their unions and in partnership with students to bring about the changes we need to protect our planet."
The Massachusetts Teachers Association is helping educators throughout the Commonwealth take action on climate change through the MTA Climate Action Network.
Michael Kozuch, President of Earth Day Boston added, "Spring Forward is an exceptional student organization that can help teachers connect with their students about an important issue like climate change. This event is a perfect way to end April vacation and get inspired to finish the school year addressing this important topic."
Other events will also be held by organizations such as Green Newton, Boston Vegetarian Society, Speak for the Trees, North American Indian Center of Boston, and Extinction Rebellion Boston.