Madeloni testifies for bill divesting from coal industry
---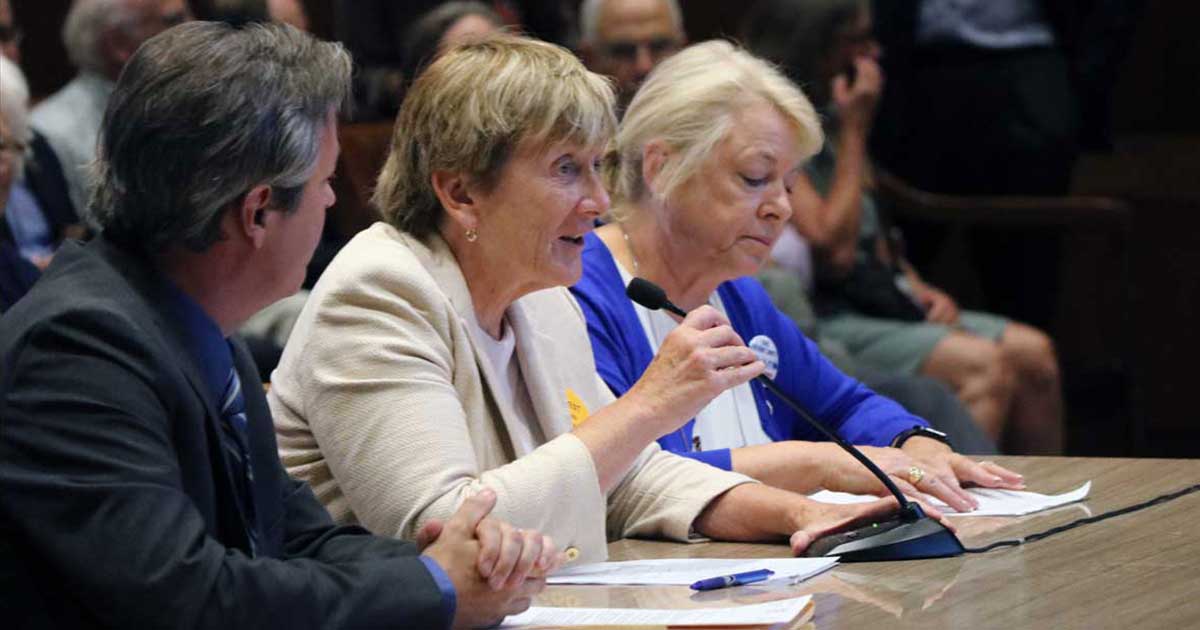 A day after U.S. Environmental Protection Agency Administrator Scott Pruitt announced the Trump administration's plan to repeal a rule limiting greenhouse gas emissions from existing power plants, MTA President Barbara Madeloni testified in support of a bill that would require the state's public employee pension fund to divest immediately from the coal industry and establish a commission to explore divesting from the oil and gas industries.
"When we invest in fossil fuels, we are not investing in our students' future."

MTA President Barbara Madeloni
"When we invest in fossil fuels, we are not investing in our students' future," Madeloni said, testifying before the Public Service Committee in support of House Bill 3281, filed by Representative Marjorie Decker (D-Cambridge).
The MTA's position on the issue was determined by a vote at the Annual Meeting of Delegates in May.
Madeloni cited the direct health impact that burning fossil fuels has on residents, including increased asthma rates for children, as well as the long-term negative impact that greenhouse gas emissions have on the environment. She noted that educators are currently preparing to welcome an influx of Puerto Rican students who are fleeing their island because it was ravaged by Hurricane Maria, one of several monster storms that climate scientists say were caused or worsened by global warming. Madeloni called these Puerto Rican families "internal climate change refugees."
President Donald Trump, on the other hand, has called climate change a hoax. And Pruitt, his appointee heading the agency charged with safeguarding the environment, is a longtime champion of the fossil fuel industry. Pruitt repeatedly sued the EPA when he was the attorney general of Oklahoma.
In announcing the plan to roll back emissions regulations, Pruitt claimed that "the war against coal is over." Massachusetts, California, New York and other states have vowed to challenge the rollback, citing the huge and growing damage caused by carbon dioxide emissions.
Addressing the main concerns about the bill, several people testified that previous divestment efforts in tobacco and South African products were successfully implemented without hurting pension fund investment returns. MassDivest released a written statement that concludes, "Investment professionals are increasingly concerned about financial risk associated with the fossil fuel industry. The cost of extracting gas and oil is trending upward, while yields are trending downward."