MTA Retired Members Gathering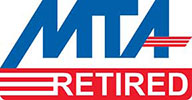 The MTA Retired Gathering provides a great opportunity to gain new skills, make friends, reconnect with colleagues, use your voice to advocate for our students and schools, and hear from MTA leaders.
2022 Retired Members Gathering
The MTA Retired Members Committee is proud to host the 21st Annual Retired Members Gathering as an in-person event for the first time in three years.
9 a.m.-3 p.m.,Thursday September 29

Online Registration for 2022 MTA Retired Members Gathering has been closed.
If you still need to register, please email events@massteacher.org.

Location: DoubleTree Hilton in Westborough
5400 Computer Drive Westborough, Massachusetts 01581

Book online

or call 508-366-5511
The cost to attend the 2022 Retired Members Gathering is $40.  
At the luncheon, attendees will celebrate the winners of the 2022 Honor Our Own Award and formally acknowledge the 2020 and 2021 Honor Our Own Award recipients, who received their awards virtually during the pandemic.
This conference provides a wonderful opportunity for MTA's retired members to gain new knowledge and skills, discuss the critical issues facing educators today, reconnect with colleagues and friends, and advocate for public education.
Agenda
September 29, 2022
9 -10 a.m.
Registration, exhibitors and breakfast
10-11:15 a.m.

Legislative Issues and the Need for Change at the State House, Erika Uyterhoeven, Massachusetts State Representative, Somerville
Making the Most of the Moment: New Waves of Union organizing, Clare Hammonds, Professor of Practice, Labor Center, UMass Amherst
Bigger than Dobbs: The Socialist, Feminist Politics of Abortion and Reproductive Justice, Michelle Corbin, Associate Professor of Sociology, Worcester State University
MCAS & Massachusetts Ed. Reform, Deb McCarthy, MTA Vice President, Ricardo Rosa, MTA Director of Training and Professional Learning, Kathy Greeley - MTA Retired Members Committee

11:30- 1:15 p.m.

Honor Our Own Award Luncheon

Greetings from MTA Leadership
Recognizing 2020 Honor Our Own Recipient Judy Babb
Recognizing the 2021 Honor Our Own Recipients

Craig Slatin
Richard Liston

Awarding the 2022 Honor Our Own Awards

Mary Cowhey
Beverly Saccocia

1:30-2:45 p.m.

Making the Most of the Moment: New Waves of Union organizing, Clare Hammonds, Professor of Practice, Labor Center, UMass Amherst
Bigger than Dobbs: The Socialist, Feminist Politics of Abortion and Reproductive Justice, Michelle Corbin, Associate Professor of Sociology, Worcester State University
How the MCAS is Destroying Public Education and What You Can Do About It, Deb McCarthy, MTA Vice President, Ricardo Rosa, MTA Director of Training and Professional Learning, Kathy Greeley - MTA Retired Members Committee
Plenary Session - 2020 Gathering