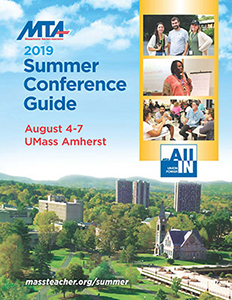 Looking for More Opportunities to Earn PDPs?
MTA Summer Conference
UMass Amherst
Sunday, August 4 to 7
There are dozens of 90-minute and three-hour workshops as well as six two-day workshops related to English language learners and special education on the MTA Summer Conference schedule. Take advantage of the opportunity to earn hours toward your license requirements.
Regular conference fees apply.