Higher Education: Powered Up 2020
Join us for a weekend of action and learning
Friday, Jan. 10, & Saturday, Jan. 11
Sheraton Springfield Monarch Place Hotel
One Monarch Place
Springfield, MA
Please join us for a weekend of action and learning on January 10 and 11 to strategize about how we can be "Powered Up in 2020" to meet the challenges facing public higher education and win on the issues that are important to us.
Higher Education: Powered Up 2020
On Friday, Jan. 10, members can attend Higher Education: Powered Up 2020, which will focus on creating a successful campaign strategy around public higher education issues. This conference will give higher education locals the opportunity to join forces with other unions that represent classified and professional staff, faculty, librarians, grant-funded workers, and graduate and postdoctoral student employees. Together, members of the MTA, AFT, AFSCME, SEIU, UAW and other unions, as well as student organizations and allies, will hold discussions and workshops related to the Cherish Act, contract bargaining and comprehensive campaigns, as well as critical issues in higher education, including early college enrollment, privatization, full-time employment, the impacts of increased online education, student debt and the austerity narrative. The dinner program will also include a keynote by Caitlin Zaloom, author of Indebted.
Winter Union Skills Conference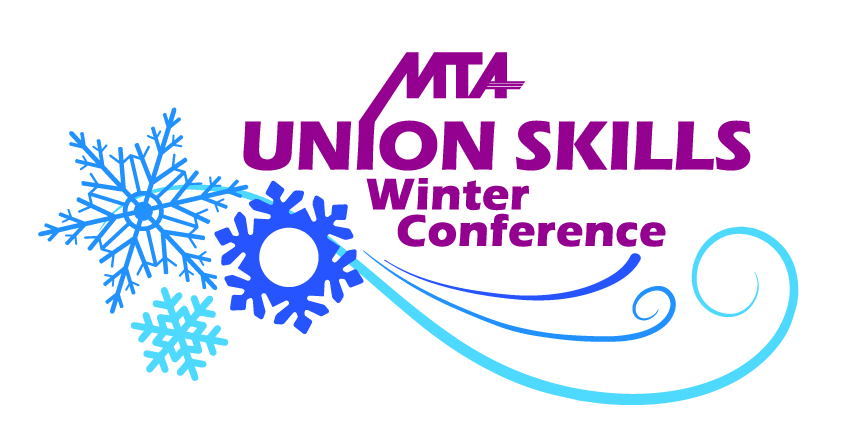 On the following day, Saturday, Jan. 11, members can participate in a wide variety of workshops related to the core activities of unions at the Winter Union Skills Conference. Offerings center on the next steps in the Fund Our Future campaign, including the Cherish Act, negotiations, contract enforcement and organizing, communications, employee rights, current issues, professional matters and more, including a number of workshops specific to higher education members.