EMAC Conference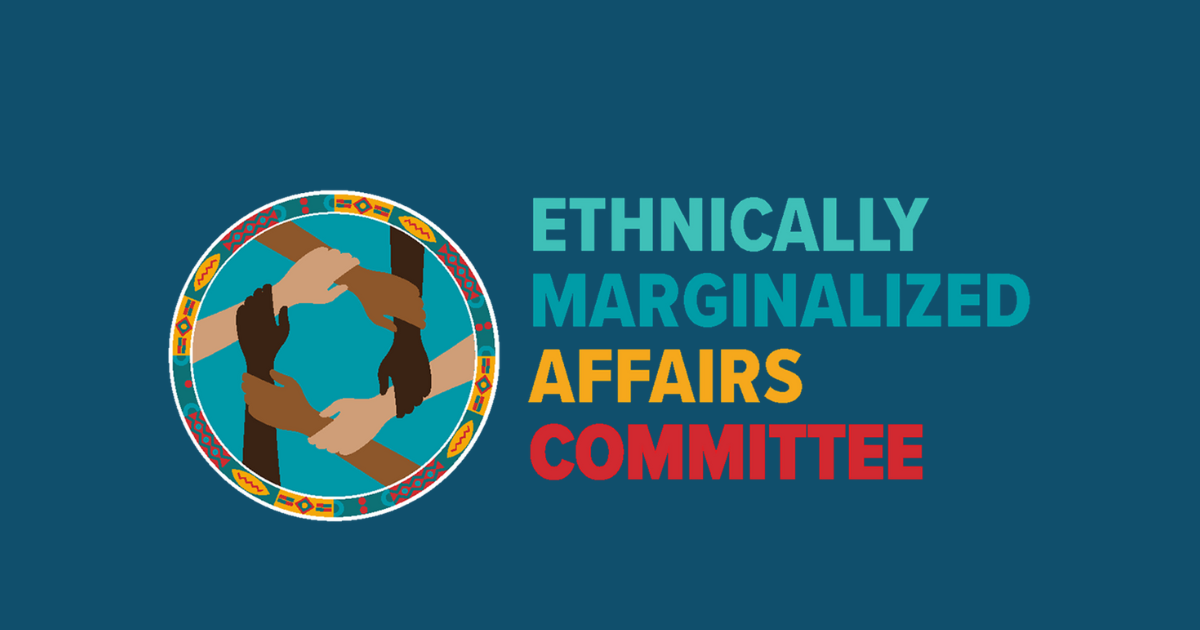 The MTA Ethnic Minority Affairs Committee Conference offers participants the opportunity to engage in discussions about white privilege and racism, ethnic and racial identity, and economic and social justice. The conference uses workshops, presentations and entertainment to inspire participants to work on ideas for action and to bring those ideas back to their locals, classrooms and communities.
Learn about the work of the Ethnic Minority Affairs Committee
EMAC 2021 | PRIDE Intersectionality and Education:
How Can Education Be Reformed to Make Our LGBTQ2S+ Students Feel Seen and Supported?
Moving through this world while being from a marginalized community has many challenges – especially if your community is predominantly white. For those who are part of the LGBTQ2S+ community, there is often even more to consider. Panel members for this event will explore these issues in depth and discuss them.


"As we reflect on our past struggles, pain and triumphs, we must also listen, grow, laugh and cry. We must organize to lead and unite. We rise because we are resilient."

EMAC Chair Sharmese Gunn
2020
2019
2018
2017
2016
2015
2014
2013
2012