EMAC Conference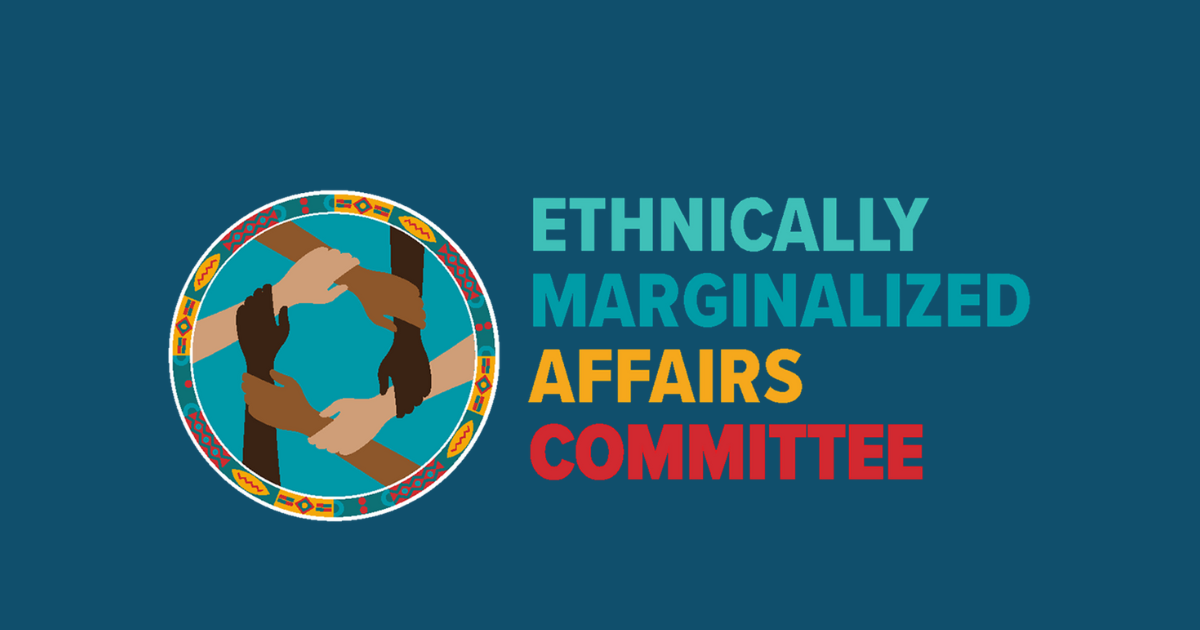 The MTA Ethnic Minority Affairs Committee Conference offers participants the opportunity to engage in discussions about white privilege and racism, ethnic and racial identity, and economic and social justice. The conference uses workshops, presentations and entertainment to inspire participants to work on ideas for action and to bring those ideas back to their locals, classrooms and communities.
Learn about the work of the Ethnic Minority Affairs Committee
Self Care - EMAC 2020
Self Care - EMAC 2020
S. LeGrand: Improper or insufficient self-care is among the many factors contributing to the burnout and high attrition rates for educators. Research shows that effective self-care has the potential t...
Mapping Racism under Covid - EMAC 2020
J. Saxe: In this popular education workshop, participants will name what we as educators are seeing, thinking and feeling at this time of systemic breakdown. We are dealing with multiple crises: a pub...


"As we reflect on our past struggles, pain and triumphs, we must also listen, grow, laugh and cry. We must organize to lead and unite. We rise because we are resilient."

EMAC Chair Sharmese Gunn
2020
2019
2018
2017
2016
2015
2014
2013
2012