Take Action
How would increased funding make a difference at your school or college? Spread the word.
learn more
Public Higher Ed Advocacy Day
Join with public higher education students, faculty and staff in demanding passage of the Cherish Act.
Learn more
Call on legislators to pass legislation that would raise more than $1 billion for our public schools. 
Add your voice
Take Action
What Our Students Are Owed
Researchers have calculated how much money each school district and each public higher education campus would receive if the Fund Our Future campaign is successful. To see the dollar amounts, select a district or campus — red = preK-12 district and blue = public college or university — and then click on the icon that appears on the map.
Methodology Behind PreK-12 Funding

Methodology Behind Higher Ed Funding

Blank Check: Fill In the Blank
Funding Facts
PreK-12 Funding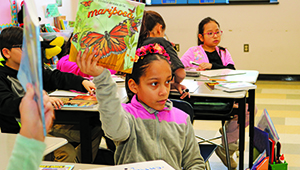 The state is underfunding our schools by more than $1 billion a year.
Get the Facts
Higher Education Funding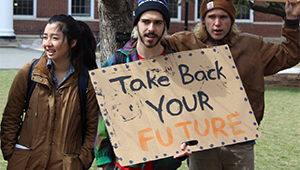 Aid for public colleges & universities is down by more than $500 million annually.
Learn more
"Education is the most precious resource in a democracy. Together we can take back our schools and colleges."

Massachusetts Teachers Assocation President Merrie Najimy