Demand Safe and Meaningful Learning
Organizing Tools
Flier Outlining Ways to Take Action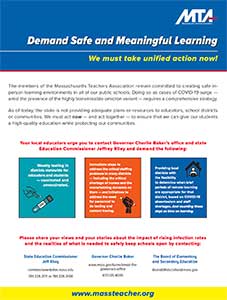 Customizable Flier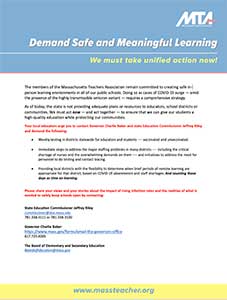 ---
Urge Baker, Riley to Take Steps to Keep Our Schools Safe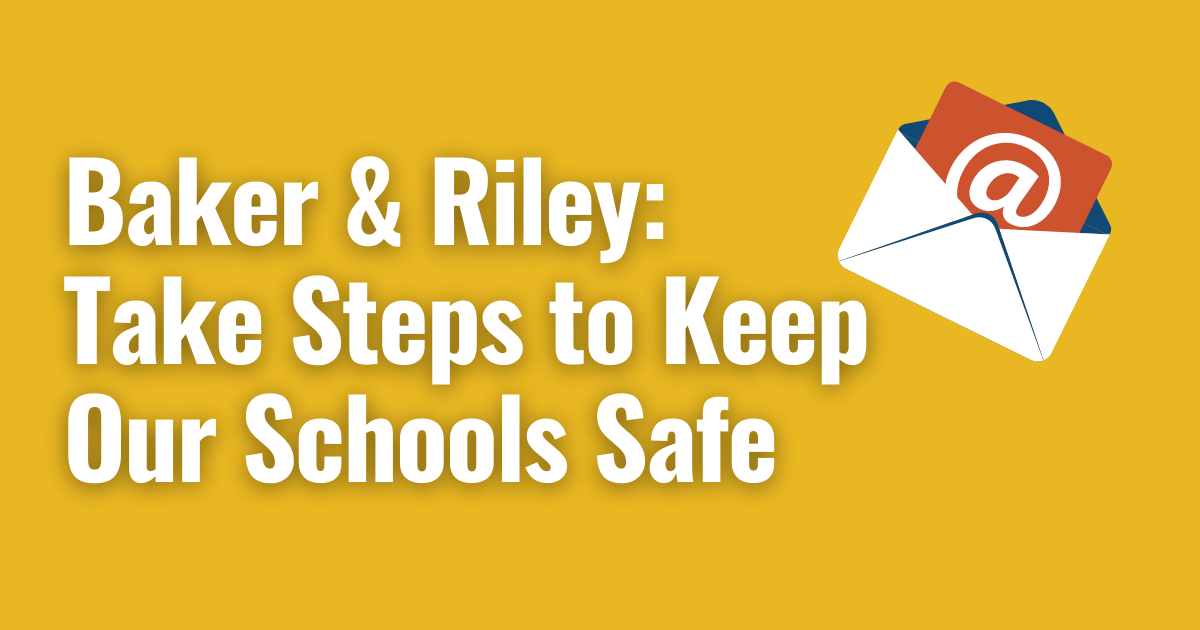 Now is the time to contact Governor Charlie Baker's office and state Education Commissioner Jeffrey Riley to demand the following:
Weekly testing in districts statewide for educators and students – vaccinated and unvaccinated.
Immediate steps to address the major staffing problems that exist in many districts – including the critical shortage of nurses and the overwhelming demands on them – and initiatives to address the need for personnel to do testing and contact tracing.
Providing local districts with flexibility to determine, based on COVID-19 absenteeism and staff shortages, when brief periods of remote learning are appropriate. And counting those days as time on learning.
Take Action