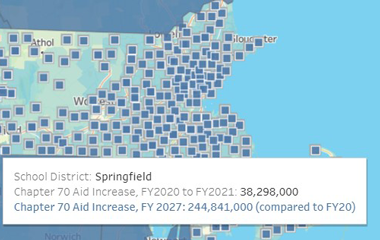 Check Out Local Figures
Take a look at our interactive map to see funding projections for your community under the Student Opportunity Act.
Learn More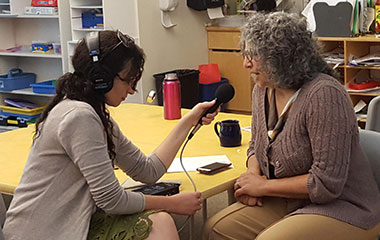 News
Don't miss a thing! Stay up to date on the latest news, events and actions from the Massachusetts Teachers Association.
Read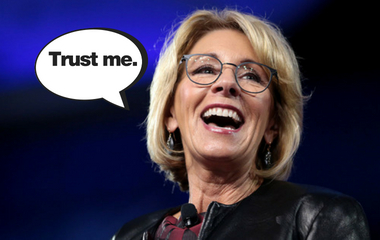 DeVos' Anti-Union Crusade
Guess who wants you to drop your union membership? People who don't have your best interests in mind.
Learn More
#TeacherLife
Have an annoying relative who equates teaching to babysitting? Don't leave home without this list of comebacks to crazy comments about teaching. You never know when you may need it this holiday season. twitter.com/massteacher

The Student Opportunity Act is now LAW! How much will your district gain in state education aid? We've created a map with projected increases in Chapter 70 public school funding for public school districts across the state. facebook.com/massteacher

Support My Students! I Should Be Able to Support My Family! Members of the #Greenfield Education Association are picketing outside the polls today to draw attention to the city's failure to implement a new contract with classroom paraprofessionals. instagram.com/massteacher